I was wandering downtown Charleston, SC on Xmas eve last year. Everything was closed and I was just snapping pictures. First, the original view..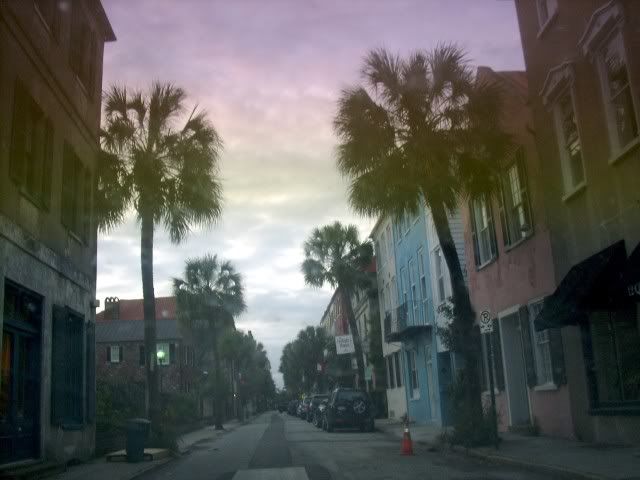 And then I saw him, in the pic at home, looking at me, seeming to walk through the telephone pole/bush. Some people see the face and arms right away, some don't see him at all. Today I just noticed the creepy canine-type creature on the pavement in front of him. No idea what that is.
Next time, pics of the Pere LaChaise cemetery in Paris.