The real Empire of The dead, pics taken in the catacombs under the city of Paris. At some point in Parisian history, more detail later, graveyards were dug up and bones made into elaborate tunnels and rooms, miles and miles of them. It is rumored there were great parties down here, albeit highly sacreligious, but I'm sure good times were had by all, dead and alive.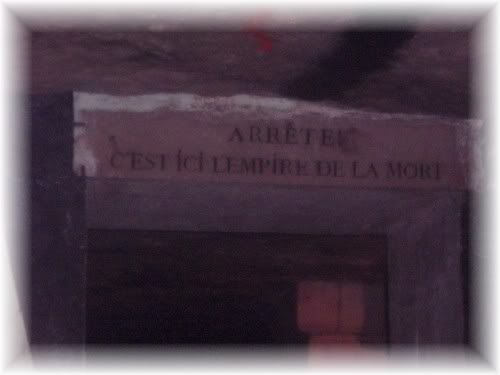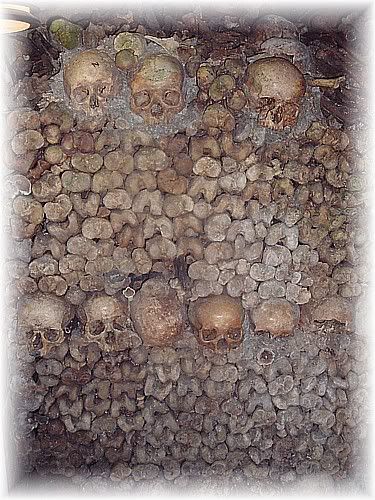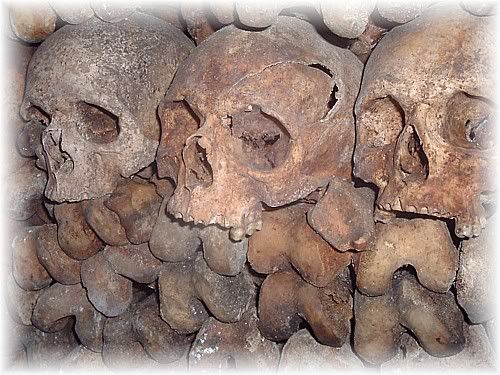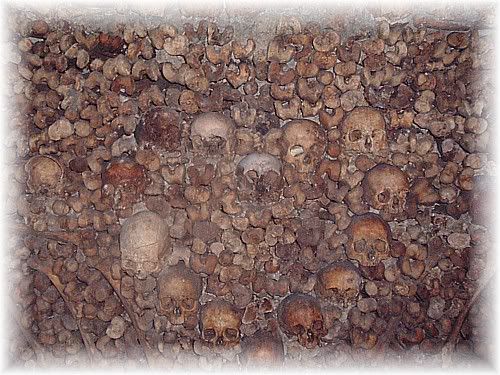 Awwww, it's a heart!
Supports erected to keep bones from falling on people. No one likes a bone shower. I hope.