Not really hidden, but way out in the country past the Mepkin Abbey Monastery in Cordesville, SC. Was recently vandalized, as if it wasn't already falling apart enough on its own. Pics taken last week. I was sad to see that security cameras had been installed, yet no one cleaned broken bottles out of the crypt or did much other cleaning-up. This cemetery dates to the 1700's.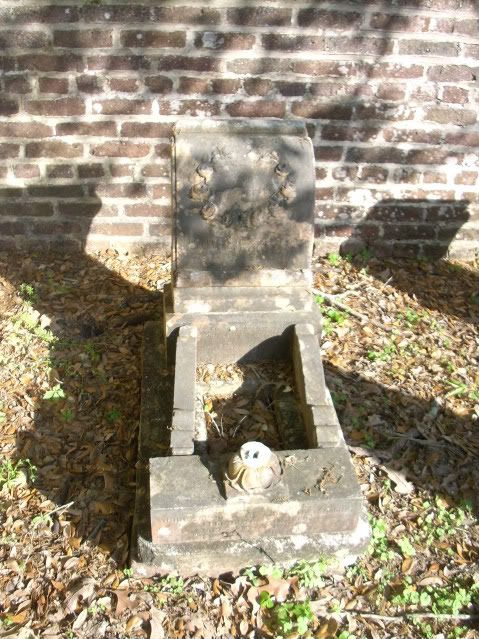 The pics I took inside did not turn out, although pics I took inside a few years ago did. I don't think it helped to have my mom, the queen of skeptics when it comes to the paranormal, standing right outside it. Will have to go out there again solo.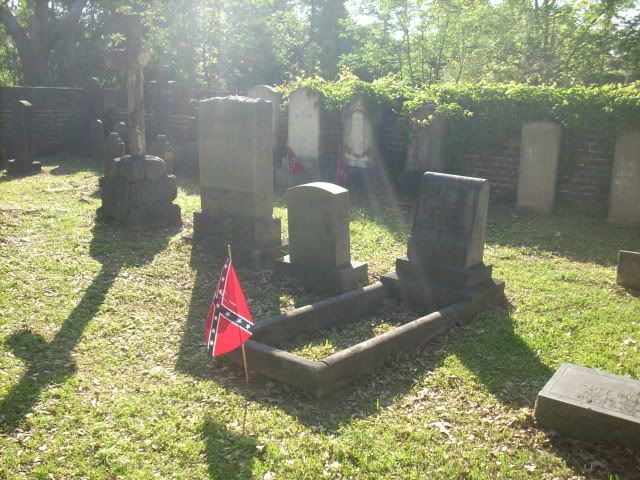 Confederate graves, obviously. I like the shaft of light coming up from the grave in the pic here.
Sigh. Looks like someone got drunk at a ghost feast and started overturning tables.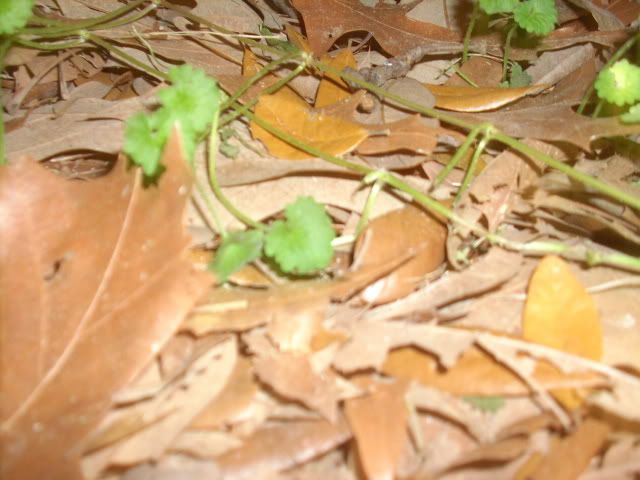 Nothing to see here, stuck my camera into a hole in a tomb, just proves I CAN take pics in dark places, and how that greenery is so....green.....in total darkness, I don't know.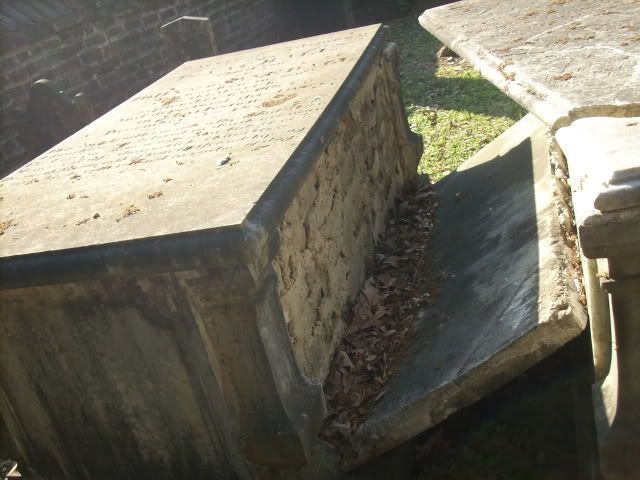 I bet the vandals were disappointed to find that under the concrete slab were bricks.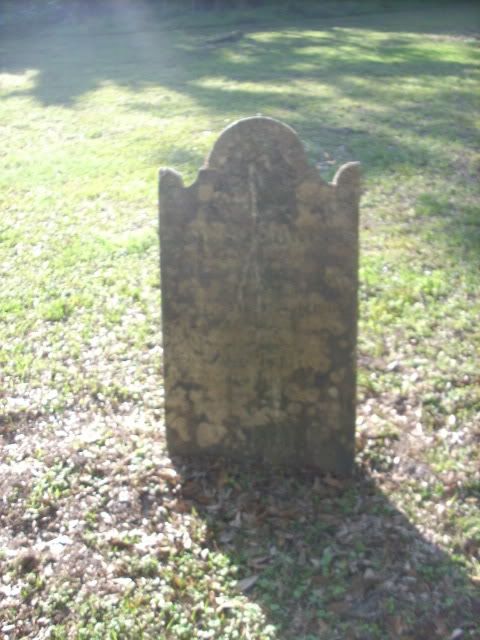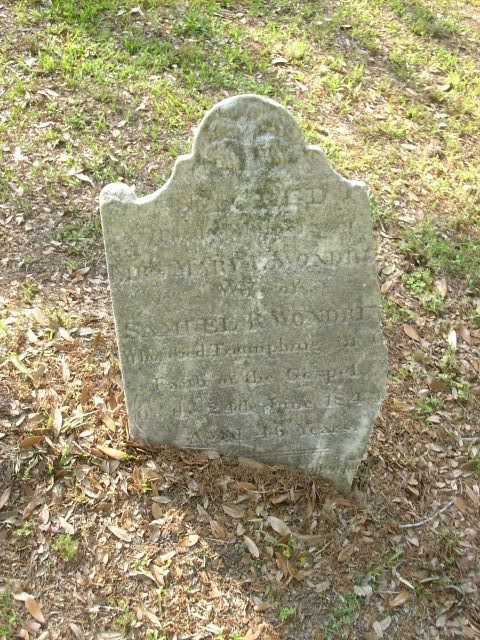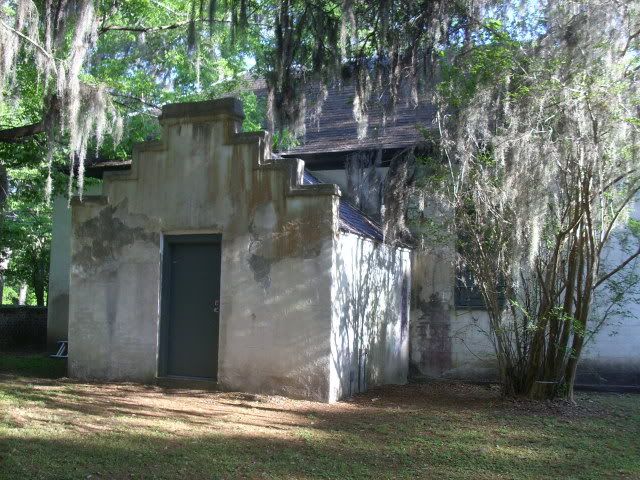 The only mortsafe I have seen down here. Or at least it really looks like a mortsafe.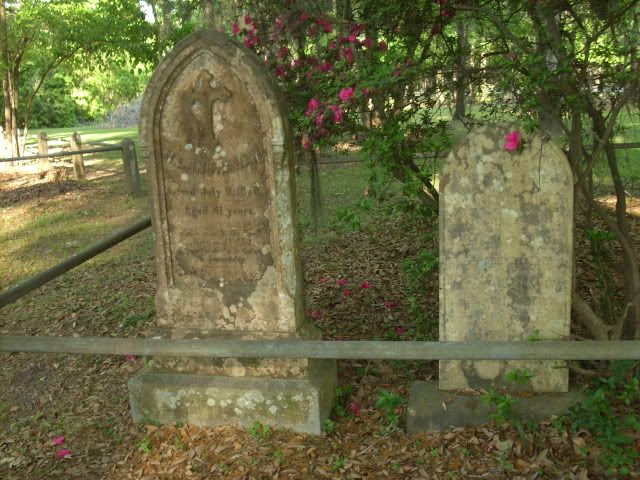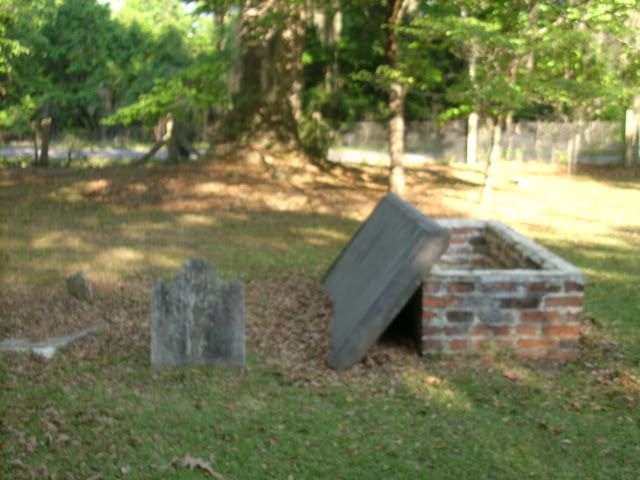 Looks like someone got bored being dead and climbed out.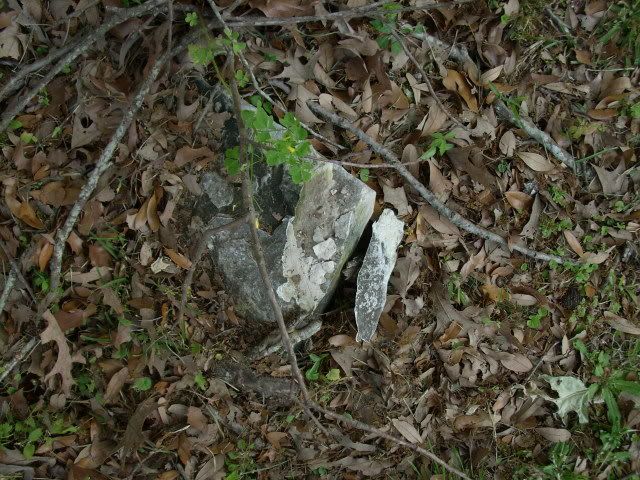 Broken by time, this partial tombstone is deeply rooted in with this tree. Notice how on the bottom right of the stone the roots look like two fingers hanging on.
That's it. Next up, dead folks! In chairs!