Ah, sorry so few pics. It was November. I was freeeeeeeezing. I would have loved to have spent hours here, but I have southern blood.
Have to start with this mourning statue, my favorite.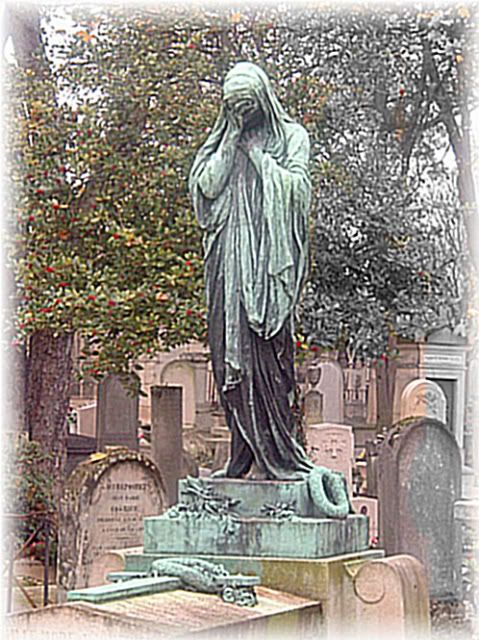 There were miles and miles of rows like this....heaven for me.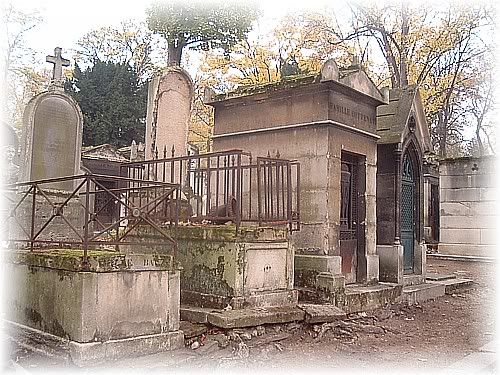 There's a famous name...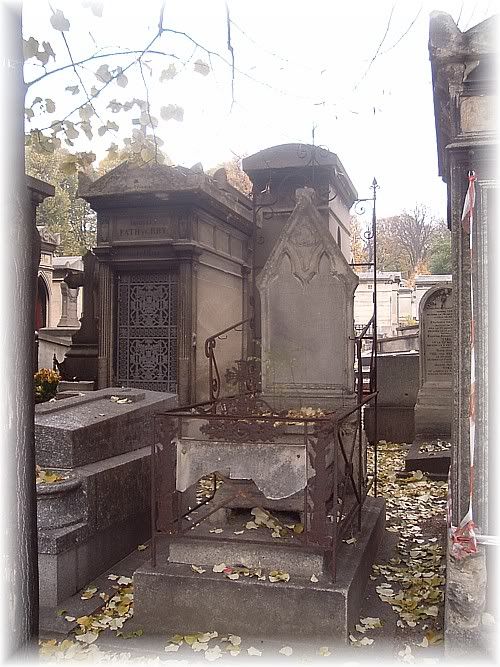 Great winged skull detail on this grave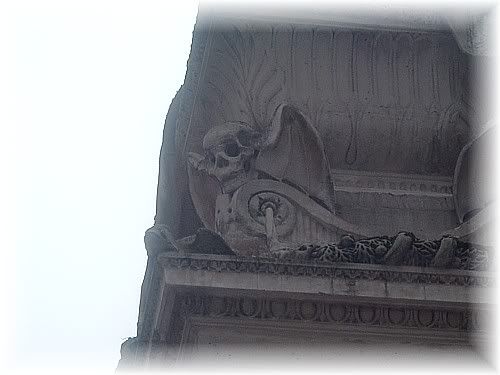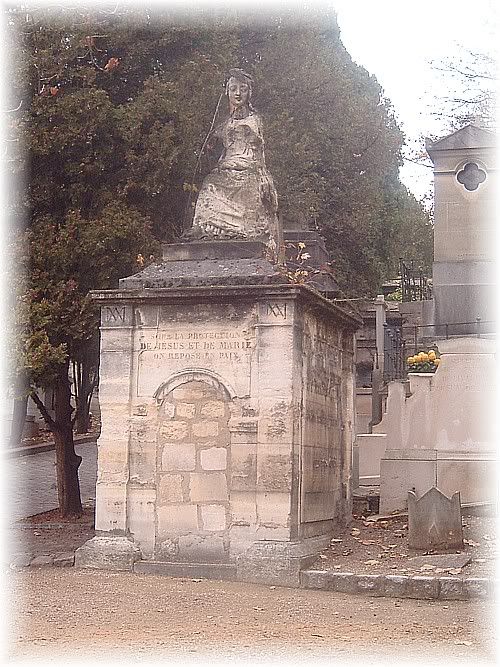 Or maybe this statue is my favorite.....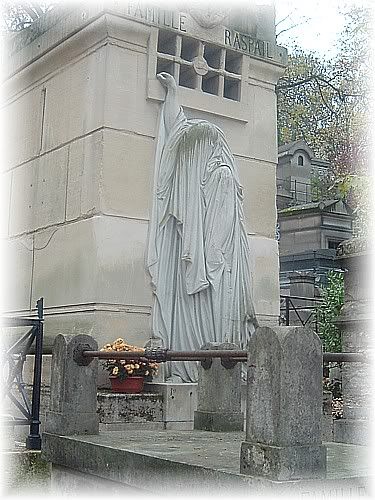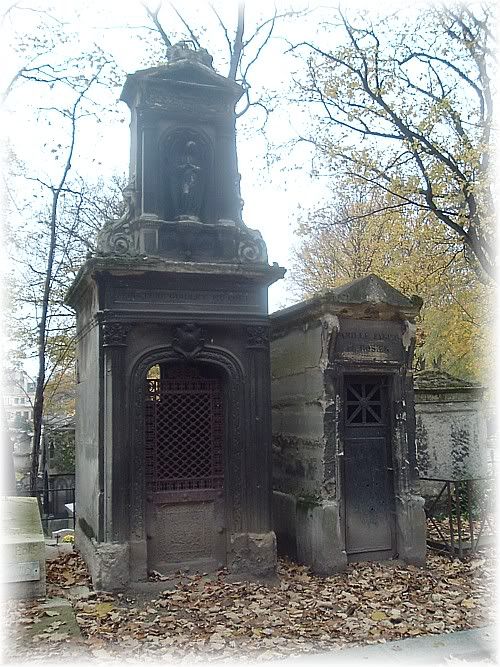 I think this one may be bigger than my apartment.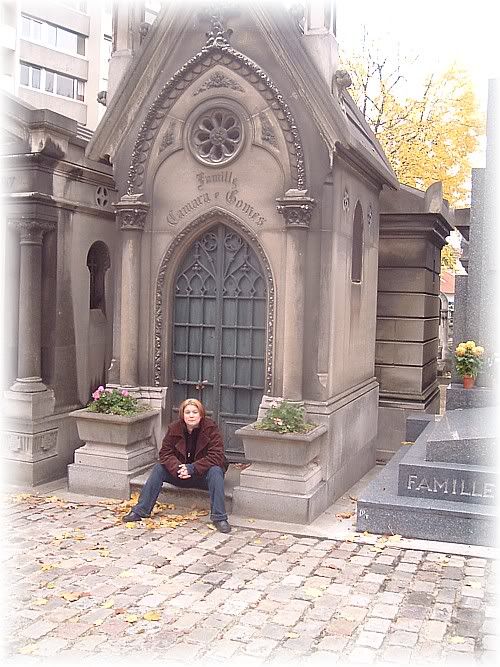 Nearly hidden among the large masoleums and statues, Mr. Jim Morrison's diminutive grave may get the most attention of all.
Next up.....a german torture museum