They're not just dead people, they're dead people propped up in chairs or held by the living. Victorian Postmorts make the uninitiated ask "WHY?????" So, here is why. In those olden days of.....olde.....the majority of people did not have cameras. Many did not even have a photographer nearby. Rich families had portraits painted, the poor and middle class got their pics taken at weddings, or not at all. Therefore, there would be no record of what a person looked like before they died. Often the only picture ever taken was post-death. Some of these people look alive. Some look eerie. Some had photographers nearby, some had to send a letter (no phones, folks) and wait, while their dead loved one did what dead people do, perhaps reposing on ice or hopefully somewhere chilly. You don't want a dead person hanging around your house in the summer. So, these pictures are artistic, creepy, sad, and haunting. NONE OF THESE POSTMORTS ARE MINE, credit goes to paulfrecker.com and thanatos.org.
In case you're new to postmorts, I'll start you off with some a little easier on the eyes.....
Yeah, she's a goner. Check the script. "taken 9 days
after
death" Obviously preserved well and propped up nicely. Looks alive, doesn't she?
Very artistic. Either the photographer was creative or the family was.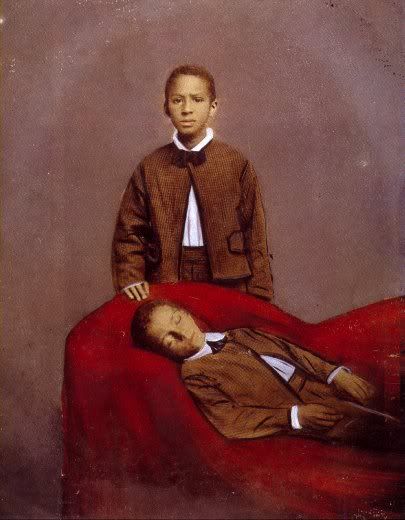 Very nicely done. Twins, I think. The grief is captured well, and victorian postmorts of black children are rare, for obvious reasons.
Now, we get into the babies and children.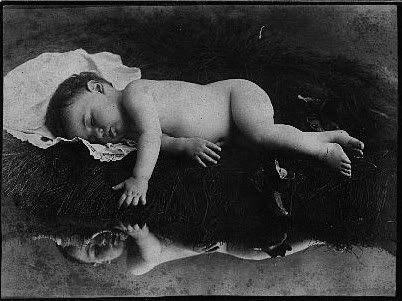 Artistic. Don't think I would have picked butt-nekkid though.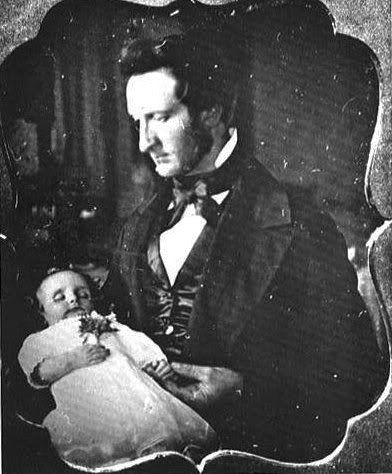 Very touching, you don't often see a dad holding a deceased infant. Notice how he is holding his/her little hand. I suspect either the mother died as well, or was too distraught to be photographed. The look on his face...
This girl seems severly annoyed posing with her sibling.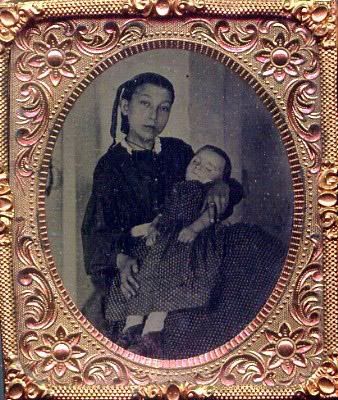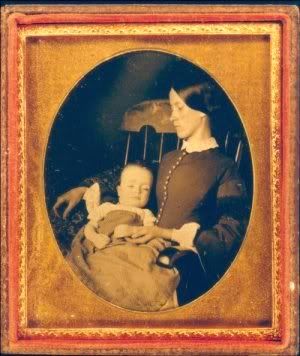 The baby really could have been displayed nicer. Really, it looks like it was thrown on like a ragdoll. The expressions the living children wear are quite sad. The little girl does not look well at all.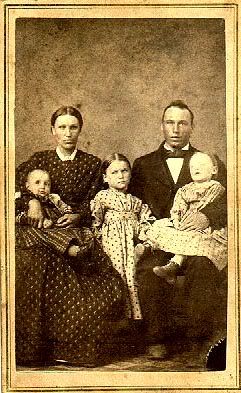 Whole family this time, wearing expressions like they've done this before.
And now, remember how I mentioned the letter sent and the photographer taking awhile to get to the house? Dead kid sitting around = nightmare juice. This isn't the worst I've seen, but take a deep breath here.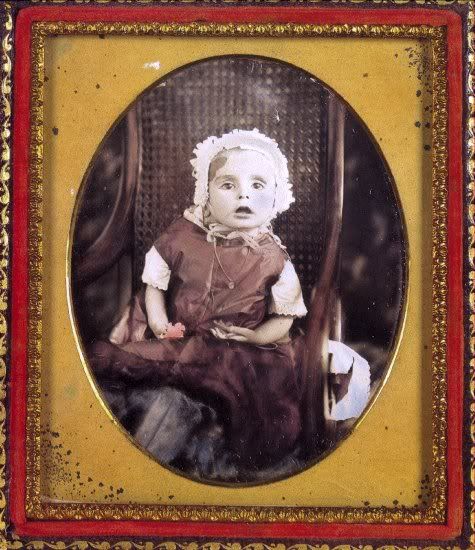 Yeah.